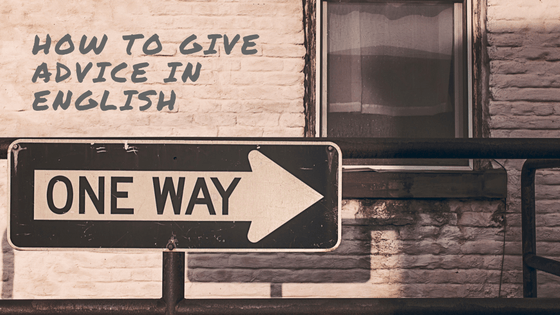 El dominio de un idioma implica saber manejarse en cualquier contexto comunicativo. Una de esas situaciones que debes saber afrontar es la de dar consejos en inglés.
De antemano puede parecerte complicado, pero con los trucos que vamos a darte a continuación, lo tendrás muy fácil.
En inglés hay varias formas de aconsejar. Cada una supone una estructura de oración un poco distinta.
1.Emplea un verbo modal
Es la forma más común de expresar consejos en inglés. Se utilizan los "modal verbs" "should" y "ought". Ambos significan lo mismo, pero no se emplean de la misma manera.
Ejemplos:
"You should do more exercise"
"You shouldn't drink so much whisky"
¿Te has fijado que tras el verbo modal se usa el infinitivo sin "to"? No lo olvides.
Pero si usas "ought", la estructura cambia:
"You ought to do more exercise"
"You ought not to drink so much whisky"
Aquí siempre debemos poner "to" en "ought to" para dar consejos.
Aunque es la manera más habitual de dar consejos, no es la única.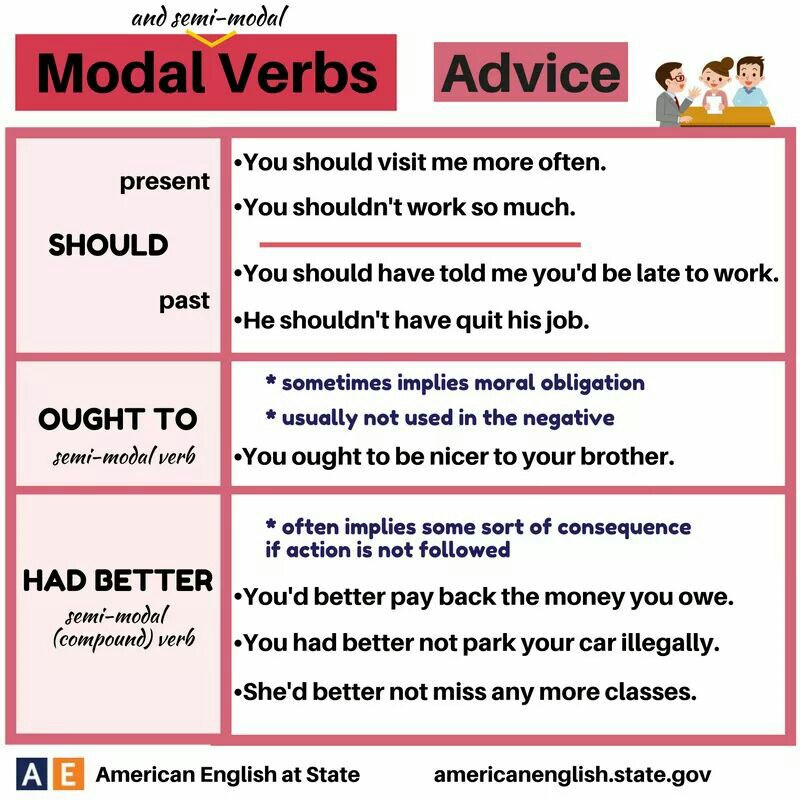 2. Formula una pregunta
Otra vía menos directa para aconsejar a una persona es haciendo una pregunta. De esta manera, es más fácil que tu interlocutor lo considere y no se ofenda.
Piensa que no todo el mundo se toma muy bien los consejos. Así que debes ser más diplomático a la hora de hacerlo.
Why don't you do some more exercise?
How about doing some more exercise?
Dos maneras de dar consejos en inglés. En la primera se usa el infinitivo sin "to". En la segunda, debes emplear el gerundio.
3. Recomienda
Esta es otra manera no invasiva de aconsejar a alguien. Puedes emplear las palabras "recommend" y "suggest". Observa estos ejemplos:
I would suggest cooking healthier.
I would recommend cooking healthier.
Tras "suggest" o "recommend", debes emplear "verb+ing" para aconsejar. Si la el consejo en inglés es en negativo, pon un "not" antes de "verb+ing".
4. Ponte en su lugar
No hay mejor forma de comprender a tu interlocutor, que intentar ponerte en su posición. Antes de dar un consejo, piensa en la forma de expresarlo.
Una buena forma de hacerlo es:
If I were you, I would cook healthier
Tras "would" siempre has de emplear el infinitivo sin "to". Si deseas decirlo en negativo, has de poner un "not" tras el "would"
5. Enfatiza el consejo
Para dar más fuerza o importancia a un consejo, puedes usar la expresión "You had better…"
You had better park your car somewhere else.
You had better not drink so much beer or you will get fat.
Tras "better" debes poner un infinitivo. Para convertir la frase en negativo, pon un "not" tras "better"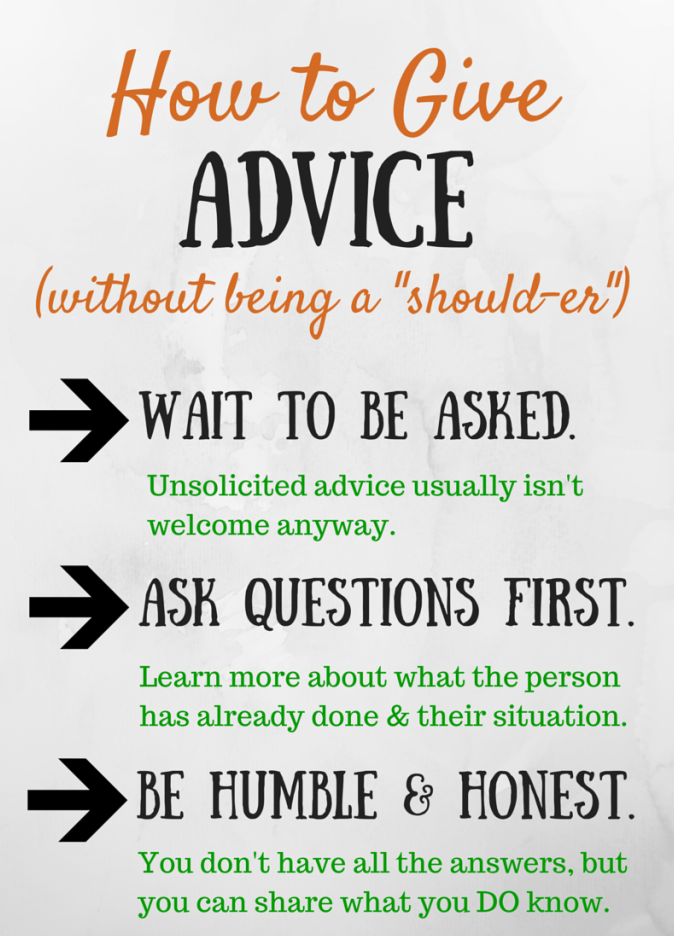 Con estas 5 maneras de dar consejos en inglés, te prometemos que tu próximo intento irá genial. Al final, lo fundamental es practicar hablando todo lo posible.
Te recomendamos que eches un vistazo a estos consejos para aprovechar las clases de conversación en inglés.
Si necesitas mejorar tu nivel de inglés, confía en CF Nathalie, la mejor elección para aprender idiomas.
https://cenathalie.com/wp-content/uploads/2017/09/advice-in-english.png
315
560
Remedios Gómez Alonso
https://cenathalie.com/wp-content/uploads/2019/10/NLE-logo-n20-website.png
Remedios Gómez Alonso
2017-09-22 10:12:07
2019-02-19 13:47:05
5 formas de dar consejos en inglés